July 31st, 2020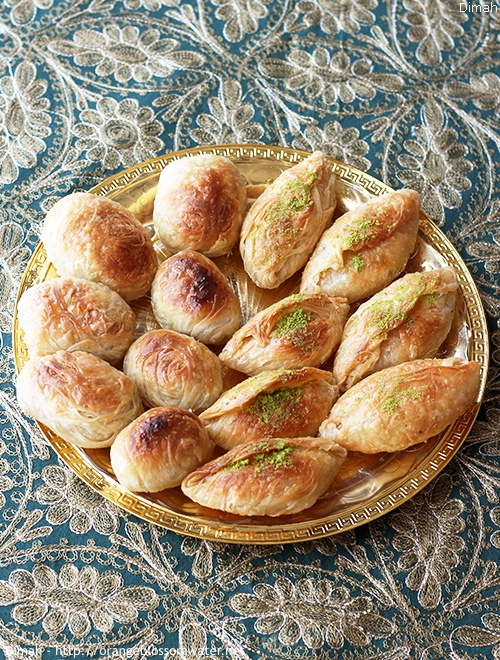 Eid Al-Adha "Festival of Sacrifice" or "Greater Eid", Eid Al-Adha annually falls on the 10th day of the month of Dhul Hijja of the lunar Islamic calendar. It is celebrated all around the world, where people families visit, kids are given money, and Eid sweets are served to well-wishers and relatives.
This Eid is different, my grandmother has passed away last June. We are still staying at home as much as possible due to coronavirus pandemic so there is no family gatherings and visits. I did not make the usual sweets, and I decided to make something different for my family to keep the spirit of Eid, I made Sh'eibiyyat – a traditional Syrian Sweet.

The Tablecloth is "Aghabani Tablecloth" which is originally made in Syria. Aghabani is a 150 year old Damascene traditional craft. It is made of high quality Syrian cotton, embroidered with gold / silver / white threads and other colors. It comes in different designs, sizes and colors with matching napkins. I have one white and maroon, and I brought this green one from my last visit to Syria.
Read the Archive: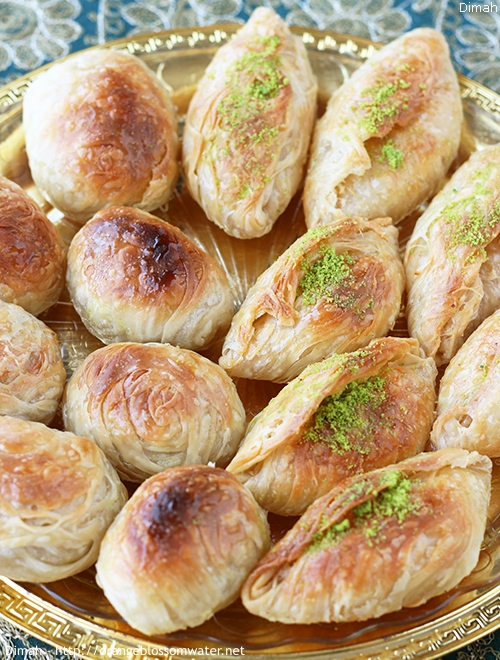 One Response to "Eid Al-Adha, Sweets – 2020"