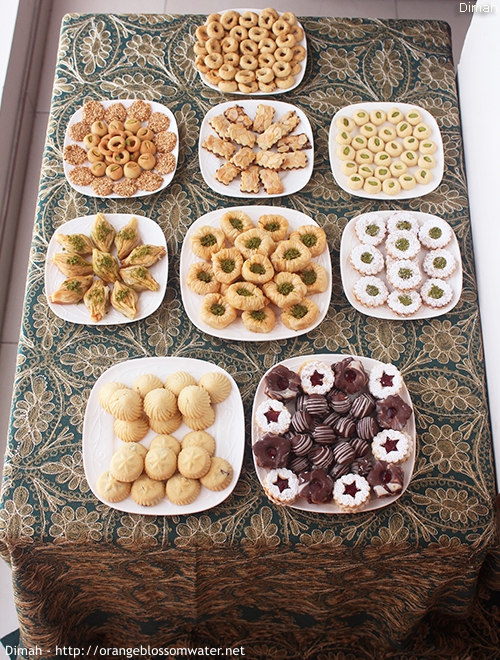 Eid Al-Fitr is the Islamic religious celebration that ends the Holy Month of Ramadan. It is celebrated all around the world, where people families visit, kids are given money, and Eid sweets are served to well-wishers and relatives.
This Eid is different, due to coronavirus pandemic and curfew it won't be same kind of celebration. There is no family gatherings and visits, but I wanted to keep the spirit of Eid so I made a very small amount of our favorite sweets for my family members.

The Tablecloth is "Aghabani Tablecloth" which is originally made in Syria. Aghabani is a 150 year old Damascene traditional craft. It is made of high quality Syrian cotton, embroidered with gold  / silver / white threads and other colors. It  comes in different designs, sizes and colors with matching napkins. I have one white and maroon, and  I brought this green one from my last visit to Syria.
Read the Archive:
More pictures with details: